So Dagwood, Popeye, and Mandrake the Magician split the atom…
Here's a page with an absolute smattering of classic comic strip characters going on about atom smashing!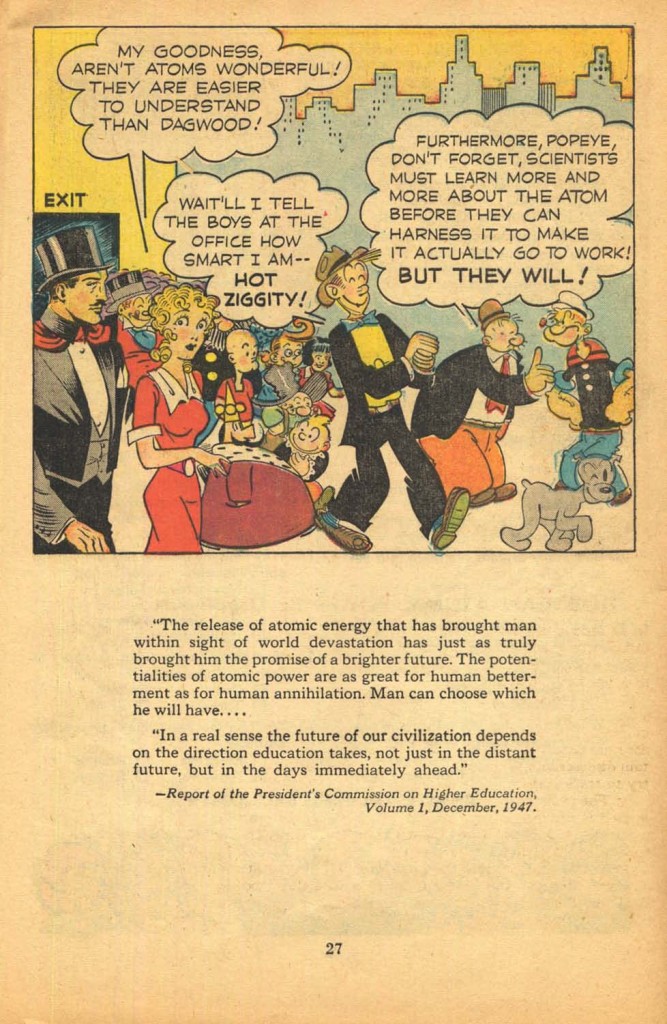 And here's where you can go to see the complete book page by page. (Above image found originally there)
Thanks to The Ephemerist for posting this in its' entirety!